The 77 Percent: Witchcraft in Nigeria


We use cookies to improve our service for you. You can find more information in our data protection declaration.
More info OK
Inhalt
Navigation
Weitere Inhalte
Suche
Choose from 30 Languages
Albanian Shqip
Amharic አማርኛ
Arabic العربية
Bengali বাংলা
Bosnian B/H/S
Bulgarian Ð'ългарски
Chinese (Simplified) 简
Chinese (Traditional) 繁
Croatian Hrvatski
Dari دری
English English
French Français
German Deutsch
Greek Ελληνικά
Hausa Hausa
Hindi हिन्दी
Indonesian Indonesia
Kiswahili Kiswahili
Macedonian Македонски
Pashto پښتو
Persian ÙØ§Ø±Ø³Û Œ
Polish Polski
Portuguese Português para África
Portuguese Português do Brasil
Romanian Română
Russian Русский
Serbian Српски/Srpski
Spanish Español
Turkish Türkçe
Ukrainian Українська
Urdu اردو
Wrong language? Change it here DW.COM has chosen English as your language setting.
The 77 Percent
The 77 Percent: Witchcraft in Nigeria
Nigerians are said to be among the most religious people in the world â€" most of them are either Muslims or Christians. But despite being a religious country a large proportion of the people believe in witchcraft. With a population of 182 million, half of them being young people, the trend still continues. Our reporter in the Niger Delta region Nigeria, Muhammad Bello, with more
Listen to audio 04:20 Now l ive 04:20 mins.
Date 18.09.2018
Duration 04:20 mins.
Author Bello,Muhammad
All audios The 77 Percent Audios
Related Subjects Nigeria
Keywords Africa, Nigeria, Youth, witchcraft, culture
Download Save MP3 file
Embed Embed audio
Print Print this page
Permalink https://p.dw.com/p/3565t
More in the Media Center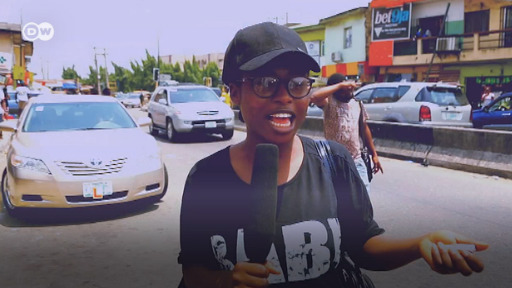 What leads to a job - connections or qualifications? 07.08.2018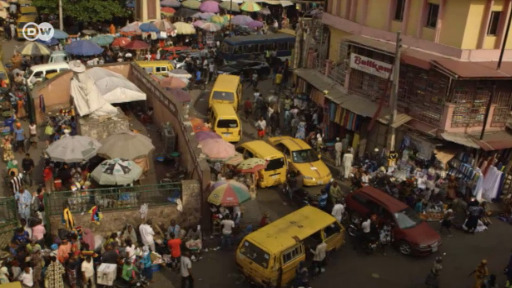 My City Lagos 07.08.2018
The 77 Percent: Are start-ups sustainable in Africa? 26.06.2018
The 77 percent: Can young people change politics for the better? 19.06.2018
More from The 77 Percent Audios
The 77 Percent -Do young people believe in Witchcraft? 18.09.2018
The 77 Percent: Young people and witchcraft 18.09.2018
The 77 Percent: Stereotypes in conflict 11.09.2018
The 77 Percent: Fulani telling their own story 11.09.2018
Read also
Fulani herders endure stigma and frustration in Nigeria 12.09.2018
The mockery of pastoralist Fulani over their enthusiasm for cows has made way for the slurs of "terrorists" and "militia" as disputes with others in West Africa lead to bloodshed. In Nigeria they face other problems too. < /p>
Bristol museum explores the questions of identity and belonging among Somalis in the UK 18.08.2018
In multi-cultural Bristol, Somalis were marginalized, which effectively hampered the integration of one of the UK city's fastest-growing communities, until a museum started telling their stories.
Nigeria's start-up scene is growing fast 11.07.2018
In the middle of Lagos young entrepreneurs develop business ideas and put together their first start-ups. But only a few will actually survive and flourish in this competitive world.
No help for the infertile in Africa 16.07.2018
Infertility comes with devastating social, cultural, emotional and economic consequences for young couples in Africa. Access to assisted reproductive services remains their biggest challenge.
Source:
Google Nigeria
|
Netizen 24 Nigeria